Our Story
Founded in August 2020, SpareBox Storage seeks to provide a fresh approach to self storage. Sponsored by Rizk Ventures and led by industry veterans Steve Treadwell and Chuck James, the vision was to take things online and put the control in the hands of the customer.
The SpareBox team knows that self storage can be better. We deliver a simpler and more streamlined experience than is typical in the industry. From browsing availability and e-signing a lease, to payments, to moving in and out, every touchpoint is contactless and can be done conveniently from a smartphone, computer, or kiosk.
With our kiosk and web platform available 24/7, SpareBox offers a better customer journey from lease up to move-out. Gone are the days where you need to schedule an appointment to meet with a facility manager. And with our professional customer service team to assist you 7 days a week, a personal touchpoint is just a phone call away.
SpareBox is storage, simplified.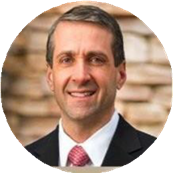 Steve Treadwell
CEO
Steve Treadwell leads the SpareBox Storage platform, which was launched in 2020. Prior to SpareBox, Mr. Treadwell spent six years with National Storage Affiliates, the US-based self storage REIT (NYSE: NSA), where he served in a variety of roles including Chief Operating Officer. Prior to NSA, Mr. Treadwell spent five years in finance and treasury management with ProLogis, the world's largest industrial REIT. Steve began his career with the US Air Force, where he served for 11 years as an officer and instructor pilot in the C-21 Learjet and the KC-10 Tanker.
Bachelor of Science degree in Electrical Engineering at the United States Air Force Academy, a Master of Science degree in Aeronautical Engineering at the Massachusetts Institute of Technology and a Master in Business Administration degree at Harvard University.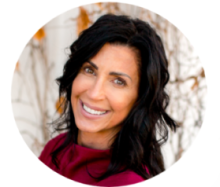 Kate Matheny
CFO and CIO
Kate Matheny is the Chief Financial and Investment Officer of SpareBox Storage and has over 20 years of experience in real estate operations, accounting, and finance. Prior to SpareBox, Kate acted as the CEO of Flatirons Asset Management, a sponsor of tax-advantaged self-storage real estate offerings, and served as the CFO of Red Dot Storage, a top 15 operator of high-quality self-storage properties across the United States. Kate was previously the CFO and COO of One Thousand & One Voices, a private equity fund, the CFO of KRG Capital, a multi-billion-dollar leveraged buyout fund and the Chief Accounting Officer of Black Creek Capital, a multi-billion-dollar real estate investment management firm.
Bachelor of Science degrees in Accounting and Finance from Colorado State University and a Master of Science degree in Taxation.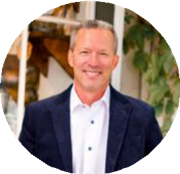 Chuck James
COO
Chuck James is the former CEO of Red Dot Storage, a 200-store portfolio in the Midwest and Southeast, showcasing automated storage operations in tertiary markets. He has over 23 years of experience leading operations, accounting, finance, HR and IT in multiple industries, including long-haul transportation, banking and private equity. Prior to SpareBox, Mr. James lead the proprietary software and operations automation effort in multiple industries.
Bachelor of Science degree in Political Science from TCU.